Virtual Visits For Students
By Dr Charles Margerison
Psychologist
Introduction
It is said that travel broadens the mind.
It does so by providing new experiences, seeing different ways of living, and enjoying exotic foods. Travel provides the opportunity to meet people from different cultures and learn new languages. It gives us insights into environmental issues and challenges.
To help students between the ages of 6 and 14 years of age to learn about the customs and cultures of various countries, we have created virtual classroom travel via the Can Do Kids Band. This is a group of five virtual teenage musicians who come from China, USA, South Africa, India and Australia.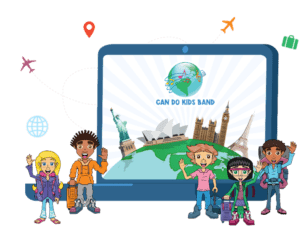 They tour their own countries, as well as many other places inclusive of Spain, Brazil, France, Egypt, Japan and Mexico. Their motto is "follow the music and learn about people and places."
We provide educators and students with a suite of web-based learning resources via www.candokidsband.com
The learning resources include videos, exercises and lesson plans. These cover key curriculum areas for each country relating to geography, the environment, history and cultural understanding.
Educator Feedback
Have a listen to some great feedback that I've received in this short audio:
'Students identified with the idea of virtual travel and visiting various countries with the Can Do Kids Band.'
'The five minute videos on each country enabled the students to gain insights and have valuable group discussions on each country.'
'Many of the students in the class had relatives in the countries under discussion and contributed important points.'
'The 'can do spirit' and positive approach to the exploring and learning messages of the Can Do Kids is very important.'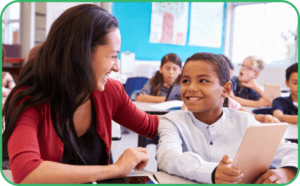 Student Feedback
Students shared reasons for visiting various countries.
'I would like to see koalas and kangaroos in Australia,' said a USA student.
'I would like to go to the top of the Eiffel Tower and see Paris,' noted a student in England.
'It would be great to visit the Rocky Mountains and learn to ski,' expressed an Australian student.
Business Links and Alliances
We help students to learn through virtual travel. We coordinate co-venture alliances with business partners in the travel industry and schools. In particular, we encourage businesses to support their local schools by enabling access to educational resources.
The benefits of the involvement include –
Opportunity to help families plan their travel.
Indication of services to support families during their vacations.
Enabling companies align with important educational issues.
Summary
Travel education is an integral part of school learning through subjects like geography, social and environmental studies.
The Can Do Kids Band is a modern virtual approach that enables students to explore, at their own pace, via the web-based videos, exercises and resources. In particular, it encourages students to understand the culture and customs of people in each country through music and dance associated with the people who live there.
The resources can be used both within a school or at home. The research shows the content sparks engaging conversations on what countries they would like to visit
The Can Do Kids Band inspire students to look beyond their own country to understand people from around the world.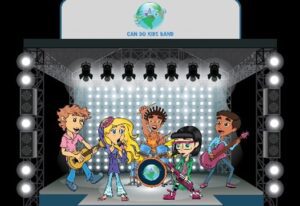 The resources provide opportunities for organizations in the travel and tourism business to support intercultural education via licence agreements with our company.
Travel certainly broadens the mind.
The Can Do Kids Band does that by helping students see opportunities though understanding people and their culture in many lands across the globe.