Can Do Spirit & Achievement
By Dr Charles Margerison
Psychologist
One of my teachers wrote on my school report that: 'This student could be successful if he tried harder.'
My parents, who were not well educated, asked me why I was not putting in the required effort.
I said that I could not see the purpose of learning complicated equations and memorizing facts just to pass examinations. Indeed, I felt that a 3-hour written examination was not a way to assess my ability. It was little surprise to my teachers and parents that I did not pass the examinations needed to continue in formal education.
After I left school at the age of 16, I worked in rather boring jobs. However, I was learning about the reality of work and what was required to succeed. A colleague advised that to progress, I would need to gain professional qualifications. That led me to discover what my interest and purpose was. It took a lot of action learning.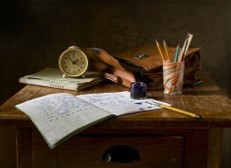 I decided to study topics that were of interest to me, and which would also help me gain a more interesting and challenging job. At the local night school, I enrolled in a course titled Economics, and Economic History, plus one on Government.
However, it was not easy. I had to get up at 5.00 AM to study before leaving to do my full time job. I left home at 8.00 AM and worked till 5.00 PM. Then, I went to the night school college at 6.00 PM two evenings a week. By the time I arrived home, it was about 9.00 PM. To keep up with the essays and projects, I did my research at the weekends.
That is when I started to develop the idea of 'can do spirit.' It meant that I had to organize my time more effectively. In particular, I had to learn about myself, and not just the subjects.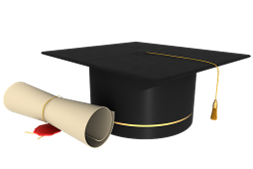 Gaining that insight, and applying it, changed my life. It enabled me to qualify for entry to the University of London School of Economics as an undergraduate student. After 3 years, I gained an academic degree. I decided to focus on Psychology and Sociology applied to business, and completed a 1-year postgraduate course at Liverpool University.
It was the start of a fascinating career that led me into research and tutoring at the business school at Bradford University. I also decided to do a doctoral degree in educational psychology.
Within a decade from leaving school, with no career qualifications, I was able advise business students and managers on career development. Working with colleagues, I also learned how to advise companies on key issues like innovation, problem-solving, leadership and teamwork.
In particular, I learned about what I called 'can do spirit.' This refers to the personal attitudes and ambitions of each person and their determination to convert their ideas into action.
There are many important elements, as I discovered by studying the career stories of over 500 amazing achievers. However, one factor stood out above all the others. Each amazing achiever had an important purpose and ensured they turned it into results.
As a result, I wrote an action guide called Purpose to Performance.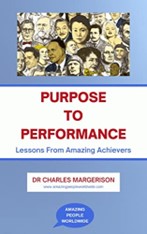 It summarizes the key components required to convert purpose to performance:
Purpose – Amazing people identified a purpose or cause they deemed important and pursued it.
Performance – Amazing people are recognized as amazing achievers because they produced results.
Problems – Amazing people focused on key issues and converted problems into innovations.
Perceptions – Amazing People looked at problems with new eyes and perceived ways and means of improvement.
Projects – Amazing People focused on projects as a way of organizing their work.
Pathways – Amazing achievers developed ways of reaching their goals by establishing work patterns and processes.
People – Amazing achievers brought people together to support their purpose, by developing teamwork.
Passion – Amazing achievers were internally motivated by their purpose and principles, which guided their actions.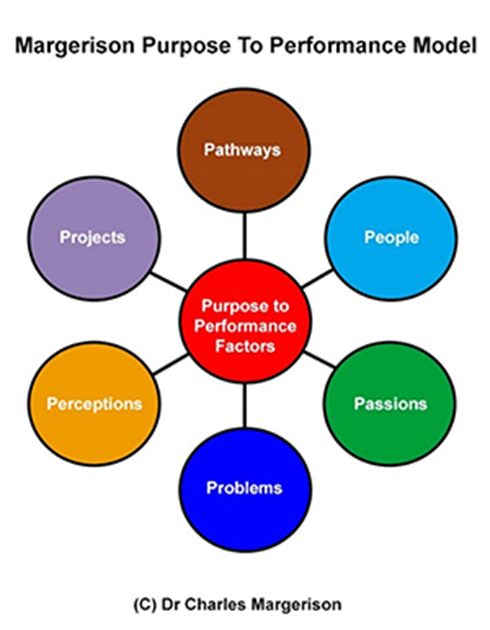 The factors that are important all link to 'can do spirit and can do ability.'
Those are the factors young people in their careers need to focus upon. Although they will need qualifications, as a passport, the road to success is based on converting ideas into action.
Today, knowledge can be gained through search engines. Ability is a function of experience. Learning from action is the key to personal development.
That is why today I ask students and mangers after they complete an assignment, to write 100 to 200 words on 'what I learned about myself from doing the project or work assignment work.'
Learning how to develop one's personal purpose is the key to individual development.  Learning how to work with others in a team, is way to convert ideas into action.