I Am An Amazing Person – Guess Who?
By Dr Charles Margerison
Psychologist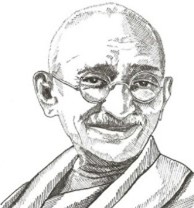 I have long been interested in how people like Helen Keller, Nelson Mandela, Marie Curie, Steve Jobs, and others made major achievements, despite facing major difficulties. In a major psychology study of over 500 high achievers, I identified factors that can help students of today.
As a result, I founded Amazing People Worldwide. Our product suite includes a range of online educational applications that range from early years to secondary school and beyond. One such platform is called Can Do Kids Band, which encourages children to learn about countries, cultures and character by following the songs and lyrics of their communities. Another is Amazing People Schools, which provides character education resources to support students in the development of their understanding of personal purpose, and how to convert such purpose into action plans.
Each one of the amazing people who I studied, discovered and developed their personal purpose. For some, like Florence Nightingale, it was to improve the health of people. Dr Ambedkar from India devoted his life to eradicating caste differences that categorized some people, such as himself, as being in the 'untouchable' category. Percy Julian was the grandson of enslaved people, and the first in his family to qualify for university. He revolutionized food production and became a successful entrepreneur.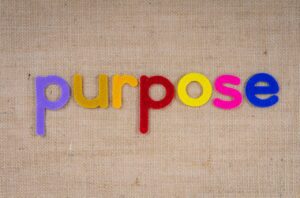 They all were people with a purpose. Therefore, I have been fascinated to see how teachers have used the resources to help raise student aspirations and enable them to achieve more.
Amazing Achievers Event Sample
An engaging approach involves students being asked to choose who they wish to represent in an event, which has a title like 'Night of the Notables' or 'Amazing Achievers.'
These events are invariably great fun, and also engaging learning experiences. This article outlines the way one of these events has been organized, as an example of virtual and experiential learning all rolled into one.
Stage 1 – A teacher, in consultation with colleagues, agrees to coordinate an Amazing People Event.
Stage 2 – A date is fixed, and students are informed they will have the opportunity to take on the role of an amazing person. For younger students, it is often better to have a suggested list. For older students they can put forward their own choices to be approved, as the person must be a person of character.
Stage 3 – A note is sent to parents outlining the event, and to gain their support. It is explained their child should indicate the person they represent, which can be done via a form of dress or a book or other symbol.
Stage 4 – Prior to the event, each student is given time to research the achievements of the person they choose, so they can answer questions about their life.
Stage 5 – A rehearsal group discussion is arranged by the teacher. Each group will have three or four students in it. Each student is allocated up to five minutes to answer questions from the students in their group on the achievements of the person they have chosen.
Stage 6 – The teacher asks the students what they need to do in order to become the person they have chosen on the day of the event. Some students will say they need to gather more information. Others may have concerns on what to wear, albeit there is no need to wear special clothes.
Stage 7 – On the day of the event, students will have the opportunity to meet with a different group than in Stage 5. The aim of the students in each group is to ask questions in order to discover who the student is representing. Invariably, there is a lot of noise and laughter in each of the groups.
Stage 8 – Each student is asked to write a brief interview with the person they represented. For example, the questions can be factual, such as: 'when were you born?' or 'what did you do to become famous?' Also, students can be encouraged to ask questions that foster creative answers such as: 'what did you like and dislike about the work you did?'
Stage 9 – After the students have written about the amazing person they represented, they should be asked to write between 100 and 500 words on the question: 'what did I learn about myself as a result of taking on the role of the amazing person?'
Stage 10 – The teachers involved should meet after the event to discuss what they learned, and agree the follow up steps required, inclusive of letting the parents know the outcomes.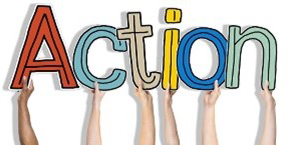 Character in Action – Students can gain a lot from an experiential event such as that described above. They can learn about the life of the character, their amazing contributions, and the history of the time.
Learning via Conversation – Students also learn about the personal development process through discussion. For example, some students may indicate that the group discussions helped them gain self-confidence in both representing their chosen character, and in their writing.
Writing Skills – Group conversations will lead to the presentation of better quality writing.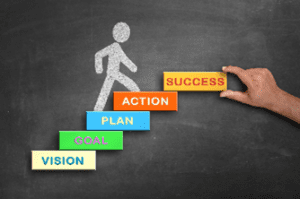 Success Factors – It is important students assess and outline why the person they chose was, or was not, successful. They can identify factors such as creativity, problem solving ability, innovation, persistence and other character factors they may wish to focus upon.
Character and Career Learning – This approach makes the link between character and careers. It is clear from the research that amazing achievers were people of strong character who were courageous, willing to take risks, demonstrated persistence when converting their ideas into results.
By participating in discussions about the achievements of amazing people, students gain an understanding of what they did and how.
Group discussions facilitate the chance to develop students' teamwork and problem-solving skills.
Experience shows that this style of learning can help students improve their conversation and cooperation skills.
The process supports social emotional interactions, as students help each other contribute to the team task. Historical issues, social studies and cultural understanding are also encompassed by this approach.
This role-playing approach helps enhance the students' drama and personal presentation abilities. It is a powerful way to link virtual reality to the social emotional sphere of learning via interpersonal role play engagement.