Purpose
It is clear that people who identified a purpose that they regarded as important, invariably worked hard to achieve it. For example, in schools a key part of character education is to provide students with opportunities to discover issues that they feel passionate about. Introduction to projects, for example, on the environment, civil rights, health, music, technology and other areas of expression, will enable students to identify a purpose they wish to pursue. 
Permission
All the amazing people in my research gave themselves permission to take action. Rather than inventing restrictions and barriers, they developed proactive plans. Students can do this by listing the personal permissions they will give themselves. These include specific personal permissions to take action in order to:-
keep fit.
explore new ideas.
meet new friends.
acquire practical skills.
organize their time well.
Perception
Amazing people led with their perception, vision and intuition. Once they perceived what was possible, they powered ahead. They focussed on the 'how-to' questions.


In schools, students can be taught how to improve perception through classroom exercises, such as the 10-letter alphabet game. Students all receive 10 letters and are asked to produce in a small team, as many words as possible from those letters. They are given three or four successive time shift periods of 4 minutes. Their output will increase after each shift.
The question they are asked is 'why?' The answer is always that they perceive better methods as a result of experience. In effect, they reduce their restrictions and increase their level of permission once they see the competition from other teams.
Action
Our work helps individuals gain the information they need in order to make their own choices. We provide short summaries of how selected amazing people in history identified an area of interest and converted an important purpose into successful performance via their 'can do spirit'. We encourage people, especially students, to use that understanding to discover people who are today making outstanding contributions and to learn from them. For example, they can interview nurses, fire fighters, cleaners and others who are doing important work.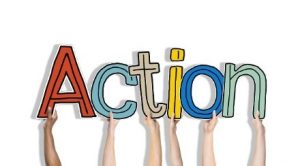 We support educators by providing workshops on both the content and the 'can do spirit' processes, so that they can coach and guide. We believe this is the way that practical character education can be advanced and at the same time this improves the wellbeing of students. In doing so, students will be able to make the best of their lives and also help others to do so.