By Dr Charles Margerison – Psychologist
To what extent were William Shakespeare, Marie Curie, Albert Einstein, Thomas Edison, Michelangelo, and other outstanding achievers, happy people? That has been part of the research that I have conducted on over 500 people, who have made outstanding contributions to our world. These include musicians, scientists, doctors, politicians, architects, engineers and various other professions.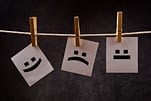 Also, to what extent did happiness or sadness contribute to the achievements of amazing people? Has great music always been the output of a happy mental state? Have the stirring stories of acclaimed novels always been the outpouring of people in good spirits? Clearly the answer to that is NO! – as we have seen in the music of Beethoven, or in the writings of Dickens and Solzhenitsyn.
However, each of the amazing people, regardless of being born poor or rich, produced work that is admired and revered by many today. Some of them, like Harriet Tubman, fought their way out of slavery, to develop a new life. Others moved from poverty to riches. Andrew Carnegie climbed from the lowest rung of the work ladder to become the wealthiest man in the world at that time. Coco Chanel, in her childhood, was an orphan in a nunnery. She transformed her life to become a leader of the fashion industry and made a fortune in the process.
In contrast, some people who were born into rich families decided to dedicate their lives to helping those in need. Florence Nightingale trained as a nurse, against the wishes of her wealthy parents, in order to tend the wounds of soldiers and poor people. Tolstoy, the Russian writer, had a grand estate, but in his youth, lived a rather rough and tough life.
Therefore, my research on the lives and motivations of amazing people has been quite absorbing and, personally, very fulfilling. Along the way, I have learned a lot about the interests and attitudes of those who achieved recognition. I have visited many of the homes where they lived, and read the letters and books that they wrote. All of these give an insight into their state of mind at the time and the reasons for their actions.
Many people have asked if there was a key factor, or magic ingredient that explains why certain people were extraordinary achievers? Others have asked if there is a relationship between the factors associated with positive psychology and amazing people? There are, in my view, seven factors that stand out, in addition to other points related to physical and mental health.
Seven Amazing Factors:
While there is no single factor that explains why people were successful, there are some threads, which I call the A's of amazing people.
Ambitions – It is clear that those who gained recognition for their contributions set themselves ambitious targets.
Aptitudes – The vital point about amazing people is that they recognized their strengths, and concentrated on those, to convert their aptitudes into applications. They did so, in many cases, by being rather obsessive in their commitments. People like that worked extremely hard to turn their aptitudes and interests into results.
Attitudes – Many of the amazing people went through traumatic conditions and faced personal problems that would defeat the spirit of ordinary mortals. However, it is clear that those who succeeded, despite the doubts and opposition, had the positive 'can do' attitude.
Alliances – Although we tend to celebrate individuals for their contributions, most of them succeeded because they had a team and network of people on their side, helping them in various ways.
Applications – The amazing people focused on the application of their talent and used their time effectively to produce outputs that reflected their ideas and abilities.
Action – Rather than giving excuses, amazing people took action on their ideas and principles. When they encountered problems, they learned from their experience and adapted their approach to the situation.
Achievements – Many people start on the journey to write a book, develop a business or explore new territory. Some have regrets, as they do not complete their aims. In contrast, amazing people found ways of completing their assignments.
---
Over the last decade, considerable research has been conducted on what is called, positive psychology. This has emerged, following the leadership given by Seligman1, who wrote that:
"We have discovered that there is a set of human strengths that are the most likely buffers against mental illness: courage, optimism, interpersonal skill, work ethic, hope, honesty and perseverance. Much of the task of prevention will be to create a science of human strength, whose mission will be to foster these virtues in young people."
In my study of amazing people, it became clear that a key factor in their success was their positive approach to the opportunities, challenges and problems that they faced in their work. Marie Curie worked in a laboratory with very basic facilities, yet made breakthroughs that gained her two Nobel Prizes in science. Thomas Edison is renowned for his persistence in continuing on, despite hundreds of experiments to find a filament for the electric light bulb failing. Florence Nightingale established professional training for nurses, even though she was initially derided by doctors for interfering in their work.
Yes, amazing people had a positive mindset, as reflected in research publications in this article. Some amazing people were, no doubt, determined to the point of obstinacy. They would work long hours, despite, in some cases, the cost to their health. That is because their work had personal meaning. It held their attention, as a result of their fascination with the opportunities and challenges. Many of them enjoyed creative innovation, while others worked intensively on researching the puzzles and problems that they faced.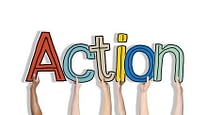 In that sense, many of them lost count of time. They were, as some commentators have suggested, caught up in the flow of meaningful action. They knew that they were on an exciting journey, and were determined to discover where it would take them. That is true of explorers like Columbus, of scientists like Darwin and of musicians like Mozart.
While all of the amazing people relied, in some form, on the support of others, either family or a professional team; some preferred to spend long hours working alone. Beethoven, for example, was forced to do so when he became deaf. Others preferred quiet and relative isolation to develop their art or write their books.
So, they chose their level and degree of engagement with others. In contrast, some amazing people were more extroverted who enjoyed the company of others and their work reflected that.
Summary
---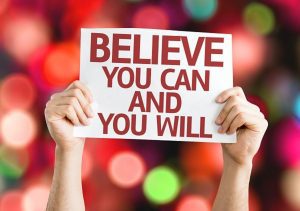 While there are no clear distinctions on many of the factors, there is one that stands out. All of the amazing people had the determination to continue, even when life was difficult. They had belief in what they were doing. They kept that at the centre of their life. In many respects, it kept them sane. They had a purpose. As a result, they focused on outputs and achieving what they believed in.  To them, it was not only important, but was the centre point of their own life.